ABOUT THE FARM FAMILY AND HISTORY
Milky Way Farm has been home to the Matthews family for four generations. We've lived here, farmed the land, and raised milk cows. We've hosted school groups to educate children as they experience our working farm, and we've hosted farm-to-table dinners to remind adults how great it is to eat wholesome food. 28 years ago, Sam and Melba Matthews decided to open the farm one month a year to anyone who wanted to walk to the field and pick their own pumpkins. In October, every Saturday or Sunday, rain or shine, you can come to Milky Way Farm, head for the fields, and look for your pumpkin. It's now become a tradition for grandparents, parents, and children to meet at the farm, walk to the fields, pick their pumpkins, ride on the hay wagon, walk the maze, and buy ice cream. When customers asked whether the ice cream was made from our cow's milk, we decided it should be — and we established the Chester Springs Creamery. The making and selling of ice cream are managed by Carolyn Matthews Eaglehouse and her husband, Lou. When people who like to know where their food comes from and issues facing dairy farmers and agriculture near and far, we said, "yes!" Thomas and Jenna Matthews are now making that happen. And when they asked if we could do a cooperative arrangement providing fresh produce from various local farmers and honey products, we said, "yes" again, and Tim and Jane Matthews Ferris are making that possible. The family works together, supporting our ventures, educating the community, and sustaining the farm for generations to come. We look forward to welcoming you to Milky Way Farm so you can experience the many ways we're trying to preserve an American tradition. Our family email is farmer@milkywayfarm.com.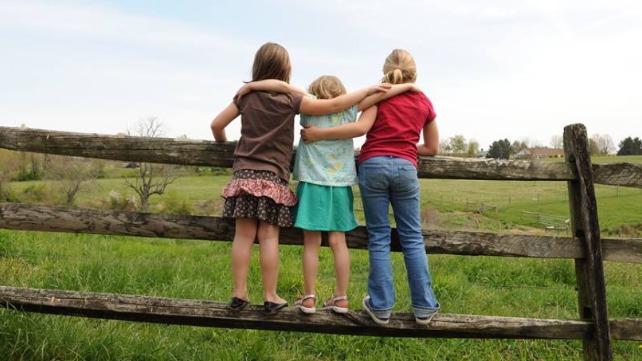 Milky Way Farm has been owned and operated as a dairy farm in the Matthews Family since 1902, although it has been a farmstead since the 1760s. Before European settlement, we believe Native Americans lived here and grew crops on this land. There are many water springs the Native Americans may have utilized for drinking water, and arrowheads have been found on the hill near the farmhouse. The farmstead consists of 103 acres of land. The existing fieldstone buildings on the property were built between 1790 and 1823. The two-story spring house was built in the 1790s to protect the spring as the drinking water source on the first floor and provide storage and extra living quarters upstairs. Tax records indicate the barn and house were built in the early 1820s. The house and the barn share a similar style of support pillars indicative of the buildings built during that era in Chester County. The barn was built into the side of a hill facing south and commonly referred to as a bank barn, which is typical in Pennsylvania. Bank barns enabled equipment to be driven and stored in both levels of the barn. The farm received its current name, Milky Way Farm, from Frances Matthews. On a summer night in 1947, she noticed the unusually bright stars of the Milky Way galaxy and determined the name appropriate for our dairy farm.
The family grows corn, oats, and alfalfa hay to feed the 30 Holstein-Friesian milking cows as well as the 30 young stock of calves and heifers. Also living on the farm are sheep, pigs, and chickens, which provide food for the family. Most of the milk from our cows is sold to Land O' Lakes Cooperative for processing into various dairy products. The remainder we pasteurize and bottle for sale at Milky Way Farm or use to make ice cream for Chester Springs Creamery. In the mid-1980s, we began growing and selling pumpkins and squash to the public in October, as well as giving farm tours to schoolchildren and families, and hosting birthday parties year-round. In this way, we share our agricultural experiences with those who do not live on a family farm. In 1997, we placed the farm in the Chester County Farmland Preservation program, enabling us to continue this family farm heritage. In 1998, we launched this website to promote an understanding of dairy farming and share Milky Way Farm endeavors with the public. In 2001, we opened Chester Springs Creamery, manufacturing and retailing ice cream made from the milk of our cows. Six years later, we began selling eggs,and other products to the community to promote farm-fresh products at your table. We believe in sustainable agriculture and promote educational activities for young and old to support our farm into the next century and preserve the American tradition of dairy farming.